The Overlook (pictured above and below)
Located on Mountain Lake Road, 20 minutes from Virginia Tech University in Blacksburg and 4 minutes from Mountain Lake Hotel, "The Overlook," as it's known in Giles County, has been a popular destination for anyone who enjoys breathtaking views. We hope to see you there! Special events listed below will be held at The Overlook.
LOOK FOR US AT THE OVERLOOK ON NICE WEEKENDS STARTING May 2014. Thanks go out to the many new friends and wine lovers we have been meeting there each weekend.

Wine Tasting Weekends, May - November

Saturdays, noon - sunset & Sundays, noon - 6pm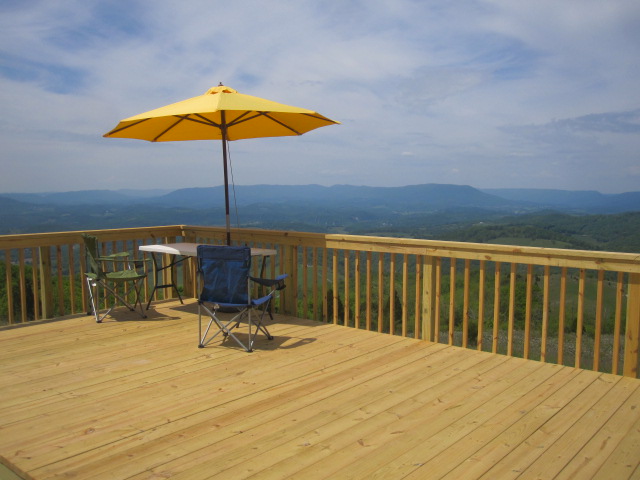 The Overlook Deck
We're proud to announce that we've just added a scenic view deck to our overlook.

Come join us for wine tastings and stay to enjoy a glass (or bottle) of your favorite wine, coupled with some of the best views in the county.
Call (434) 944-2413 for more information about the Overlook